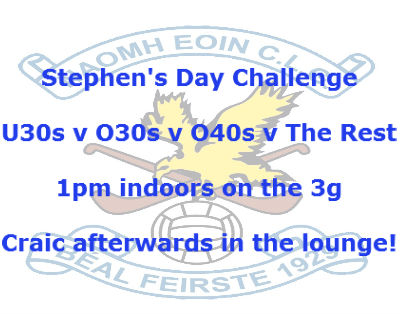 With the pitch being out of action this year due to the ongoing improvement works, we've decided to move the traditional has-beens v never-weres match inside to the 3g.  All those excuses about the wrong choice of stud and heavy pitches used by the young lads in the past will now be obsolete!
The competition will be 6-a-side and we will have teams representing under 30s, over 30s, over 40s and 'The Rest'.  Well be retiring to the club lounge afterwards where the winners will have the chance to gloat over a few pints…entertainment plans to be finalised.
So get the boots cleaned and the gear washed and contact Steven Millar, Darren Rafferty or Stephen McCann if you're available for selection.