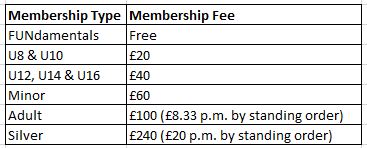 Naomh Eoin Clg has arranged an additional club registration day on Saturday, 11th March, from 10am to 1pm, for those who couldn't make the first one…or just didn't bother turning up.
Again, this is for all age groups and all codes from juvenile to senior. It is important that you attend to update your details and arrange your membership fee payment. If you currently pay your membership by standing order and your details (or those of your children) haven't changed, you will still need to confirm this with the club registrar, Sharon Hughes or club treasurer, Kevin Gough. It will only take you 5 minutes.
Our registration deadlines are tight so we would ask you to be there on the day to help us sort everything out quickly.  This will be your last chance. If you don't complete this process you will not be able to train or play.
You can download the member's detail form (and standing order form if you're paying monthly) via the links below and complete in advance to speed the process up.