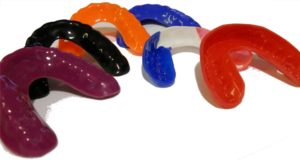 New guidance on compulsory mouth-guards in Ladies' Football:
From January 1st 2017, it is mandatory for all ladies' Gaelic football players in all age grades to wear a mouth-guard in all practice sessions and games.
Players will be ordered off in a game for not wearing a mouth-guard and will remain off the pitch until the situation is rectified..
Players will not be covered under the Injury Fund if they don't comply with the mouth-guard rule.
No exceptions are allowed unless on the advice, in writing, a qualified Doctor or Dentist.
No Mouthguard No Game!!!