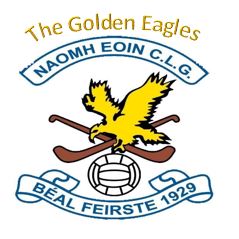 The Golden Eagles were launched on Friday 5th February 2016. This is a new section of St. John's GAC which caters for the more senior members of the club who are 65+.
The Golden Eagles meet on the first Friday of each month.
The next meeting is on Friday 4th March at 12 noon in
The Chatterbox Coffee Room in the club.
Are you over 65?
Are you a member of, or were you a member of. St. John's GAC?
Please come along and join others who you will know.
You will enjoy the social gathering. You will love revisiting the glory days of The Johnnies through trips down memory lane with some activities for you to enjoy.
You will enjoy coffee/tea and scones or on occasions you will get your lunch.
Current members…..Do you know of anyone who could be joining us on the first Friday of the month?
Will you ask them to come along? Give their names and addresses to Maria Gough and she will send them an invitation.
Click here to print a copy of the flyer and feel free to share…