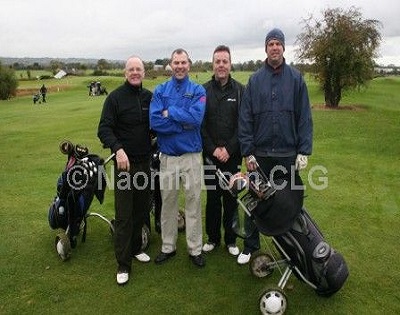 Details of the March golf outing and fundraiser have now been finalized by the committee of Brendan McGibbon, Paul Morgan and. Joe McGuinness.
Played on the 12th March at the Down Royal, we have 18 four-balls to fill.  The £50 entrance fee includes your round of golf, dinner in the golf club and your first pint at the presentation night in the club that night, where our excellent prizes will be awarded along with Gerry McKeown's blue jacket!
We can also offer sponsorship of each four-ball for £40 and tee for £60…a great marketing opportunity!
Contact any of the 3 lads if you want to get your name down or would like to provide sponsorship.